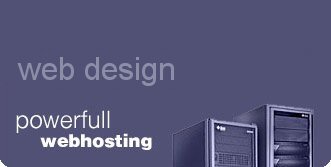 Sign up now for your Professional Website design.
Do this by clicking on the 'Add to cart' button below, for the style of Website you require.

Professional 1 Page Website ,
from £249.99
A. This is where your Website (normally an on-line version of your Corporate Brochure) is stored on a Computer that is permanently connected to the World Wide Web for everyone to see.
A Basic one page website can be yours for only £249.99. Best suited to companies or individuals that want a simple online presence. Whether for business, personal interest or hobbiest our professional 1 page website will get your information on-line quickly and easily. Don't worry, every professional 1 page website we design can be expanded, when required.
A basic 5 page Website design, from one of our templates, can be yours from as little as £675.00. You can call/name the 5 pages whatever you like but normally they include something like the following: - About us, Contact, Gallery, Products/Services, & a Links page.
Additional pages are from £85.00 + VAT per page or per hour.
Other site changes are charged at £55.00 per hour unless otherwise agreed.
In order to give you the best service & statistical analysis, we suggest that your website is hosted on our servers.